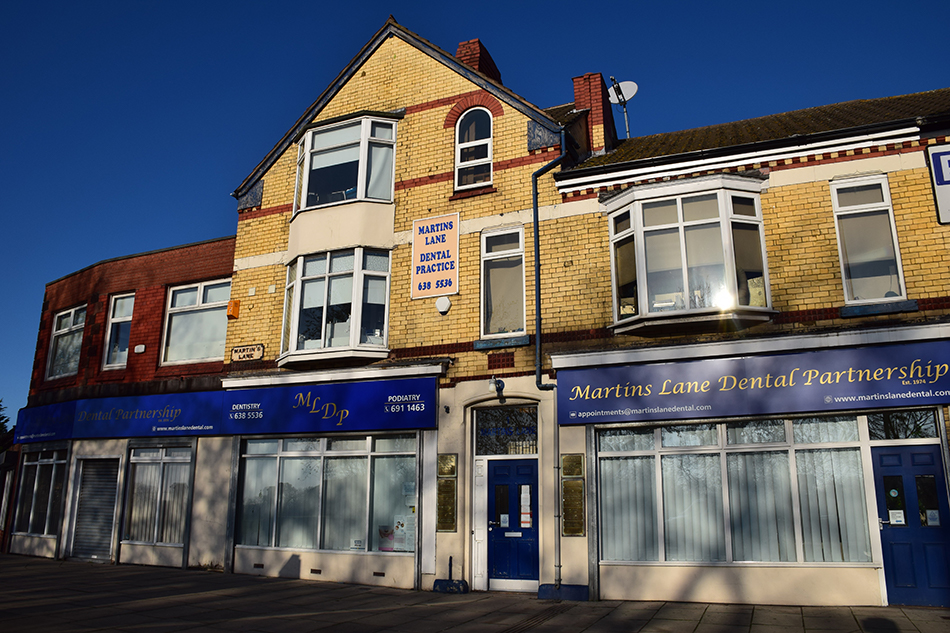 Welcome to Martins Lane Dental Partnership
A long-established family-owned Practice offering NHS and private dentistry to the local community.  We endeavour to provide a quality service in a modern and relaxed atmosphere.  Twelve modern air-conditioned surgeries enable us to provide excellence in every aspect of clinical care (5 surgeries have disabled access and facilities).  We also provide IV and gaseous sedation.  State-of-the-art diagnostic and sterilising equipment underpin our commitment to the highest standards of treatment.
We currently have a waiting list for new NHS adult patients unless an immediate family member is a patient here.  There is no waiting list for children – we encourage you to bring your under 2's for their check-up's
COVID-19 INFORMATION
PLEASE DO NOT COME TO THE PRACTICE IF YOU OR A MEMBER OF YOUR HOUSEHOLD HAVE SYMPTOMS OF CORONAVIRUS –
HIGH TEMPERATURE – feeling hot to touch on your chest or back, 
A NEW, CONTINUOUS COUGH – meaning coughing a lot for more than an hour, or 3 or more coughing episodes in 24 hours 
LOSS OR CHANGE TO YOUR SENSE OF SMELL OR TASTE – if you have noticed you cannot smell or taste anything, or things smell or taste different to normal.
Further information about coronavirus symptoms can be found here on the NHS website
PLEASE DO NOT ATTEND THE SURGERY IF YOU ARE RETURNING FROM A COUNTRY WHERE YOU ARE REQUIRED TO QUARANTINE.  Please advise when you call that you are in quarantine due to arriving back from abroad, so that we can make appropriate arrangements for your care.
For further information on how we are a working and how to make an appointment please click here
Website last updated: 15th September 2020